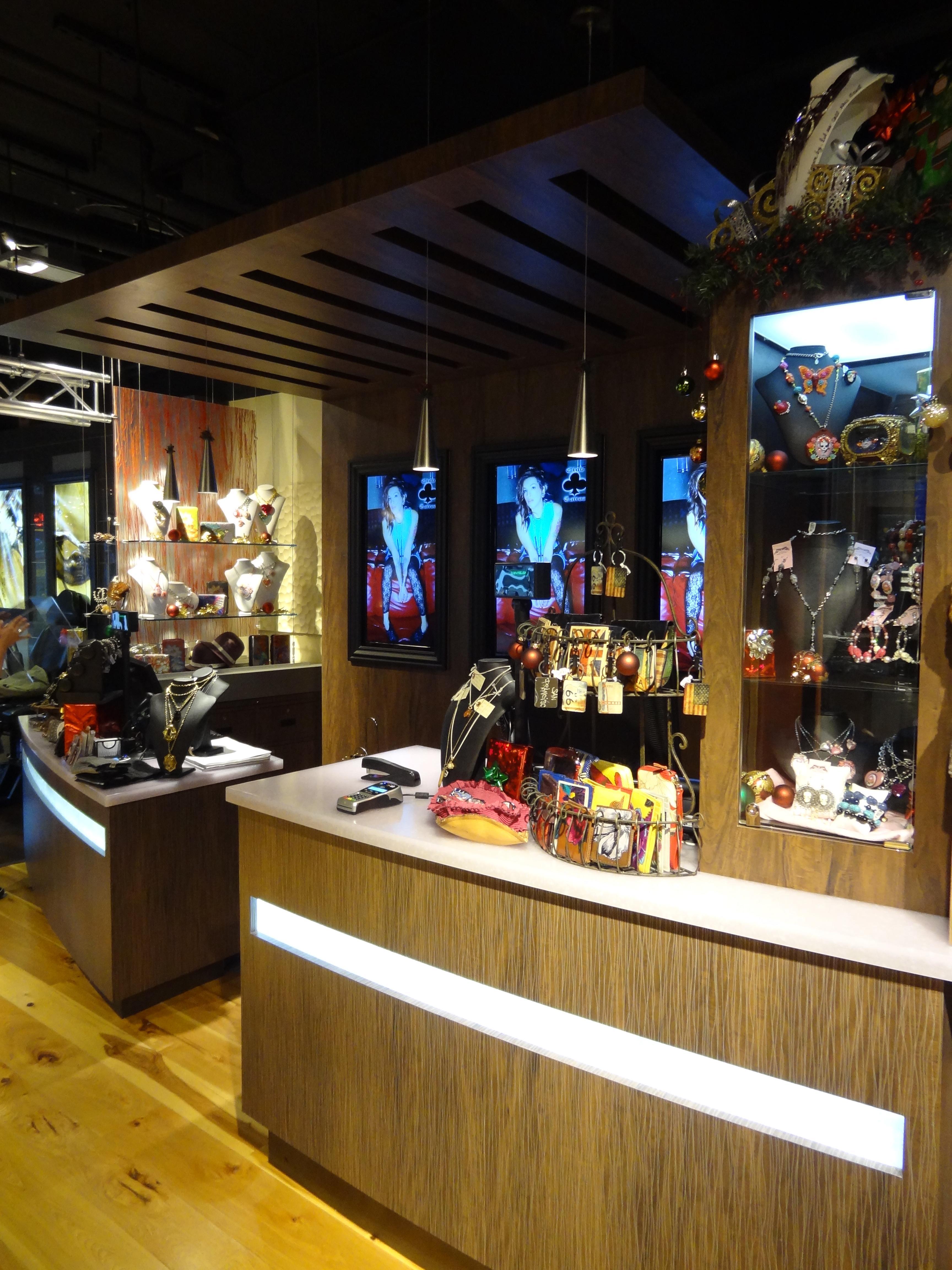 Some info about the project.
Client: Club Tattoo
Size: 3,000 sf 
Date Completed: October 2012
Aptus designed the newest expansion of the Club Tattoo franchise, located on Pier 39 in San Francisco, California. The full height glass looks onto the busy Pier pedestrian traffic and showcases tattoo stations to attract visitors. Inside, the feel of the space is warm and inviting with hardwood flooring that picks up the feel of the existing wood columns, while the minimal accent lighting and detailed millwork vividly display body jewelry, and retail wares alike.