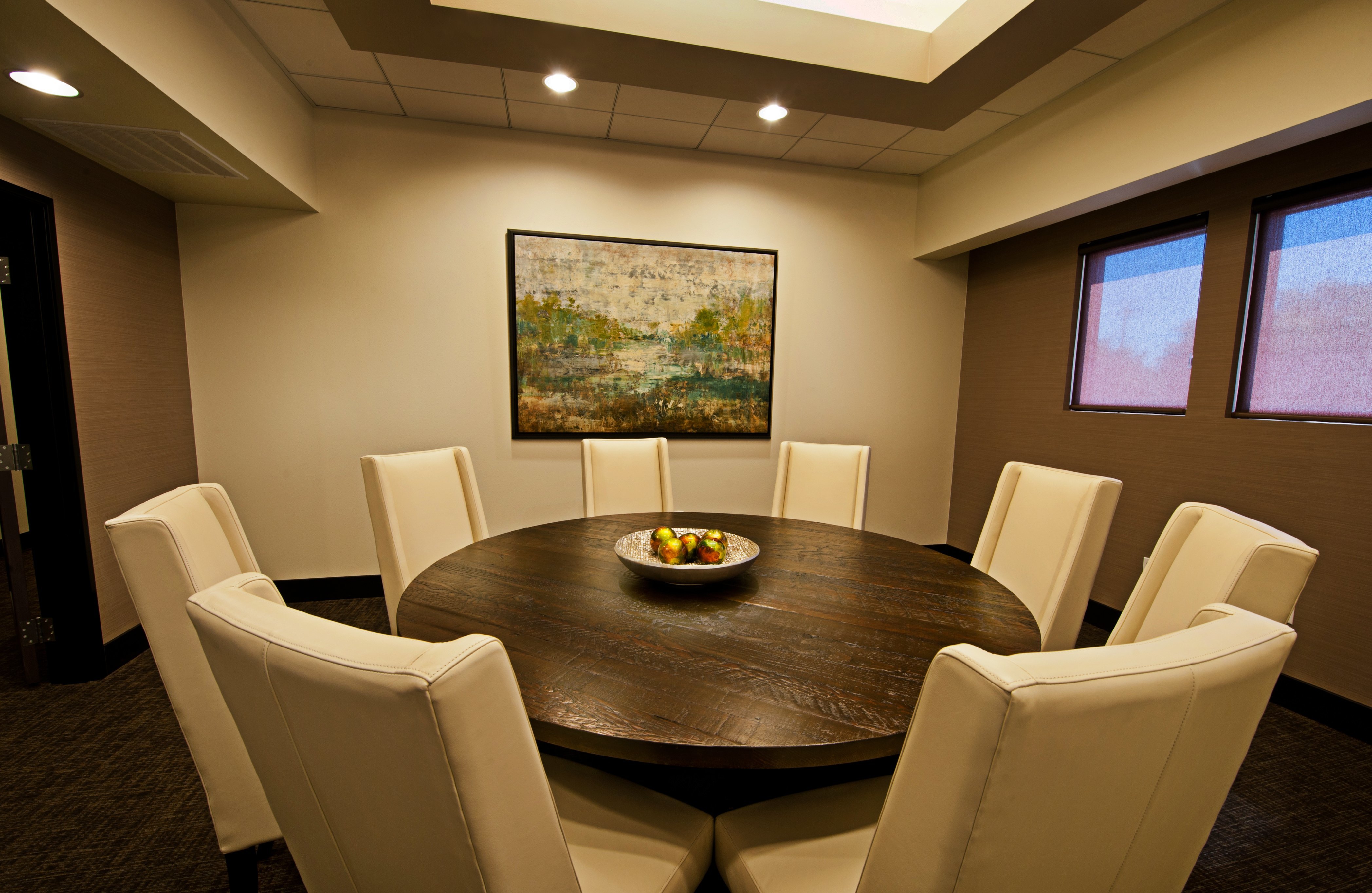 Client: Eric K. Chen
Size: 5,000 sf
Date Completed: 2015
The scope was to renovate an existing 3,900 sf office space, create a new 1,100 square foot addition, and enhance the exterior facade and landscaping of the entire business park at 6330 Spring Mountain Road. The project included adding several large conference rooms and offices, restrooms, a large open work area, new reception and waiting area, and break room with kitchen. The plan also called for three new executive offices and unisex bathroom.
The exterior wood composite lumber planks wrap from the exterior and carry into the reception, the main greeting space and focal point for the building. The use of materials showcases the natural processes of time, as the rich patina of naturally weathered metal panels are set against the rugged, clefted, slate ledgestone around the raised planter. The bottle trees mask the south-facing windows and allow dancing, filtered shadows to fill the reception space. Aromatic, water-smart, desert friendly plant species like Angelita Daisy, Lavender, Society Garlic, Autumn Sage, and Agave greet the visitor as they enter the building. A solitary Chinese Redbud tree pays tribute to the Chinese culture, and proximity to nearby Chinatown.