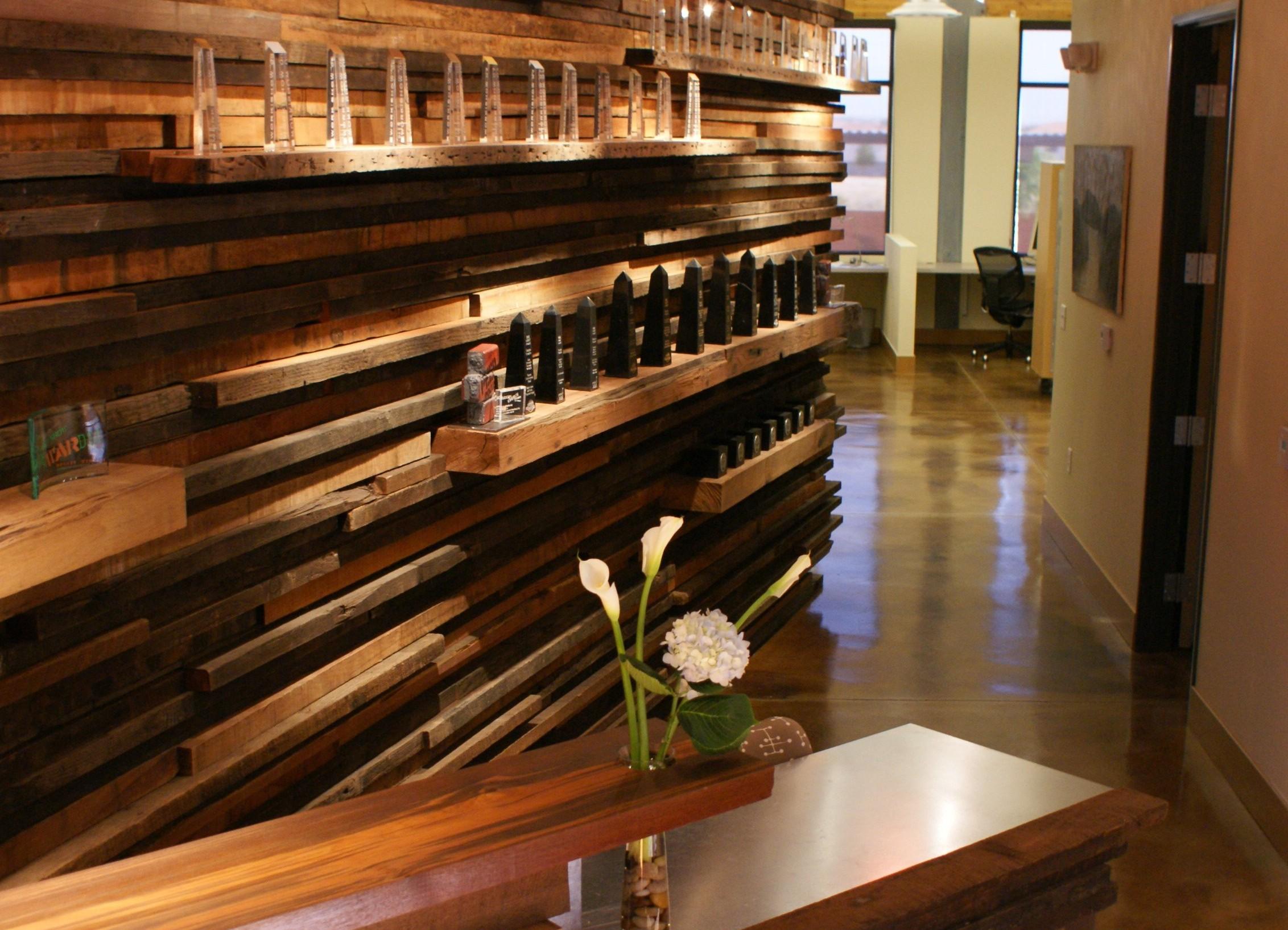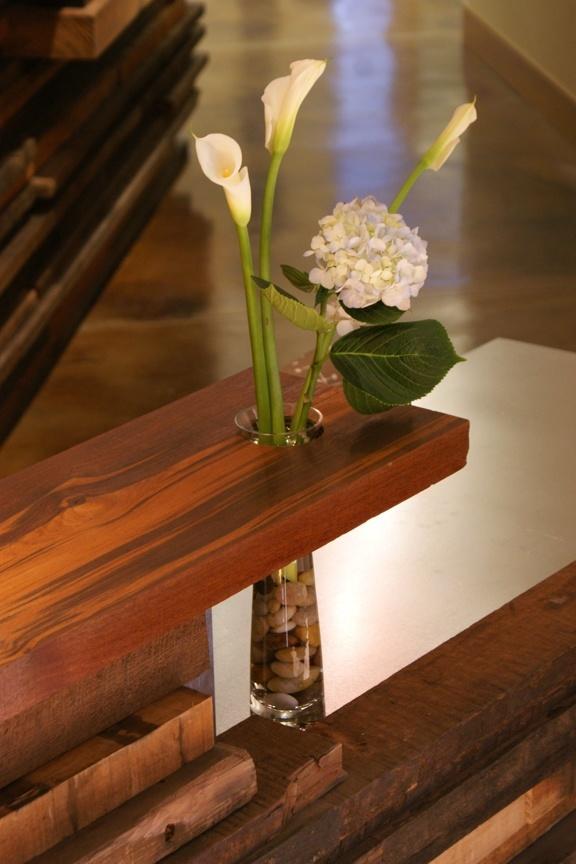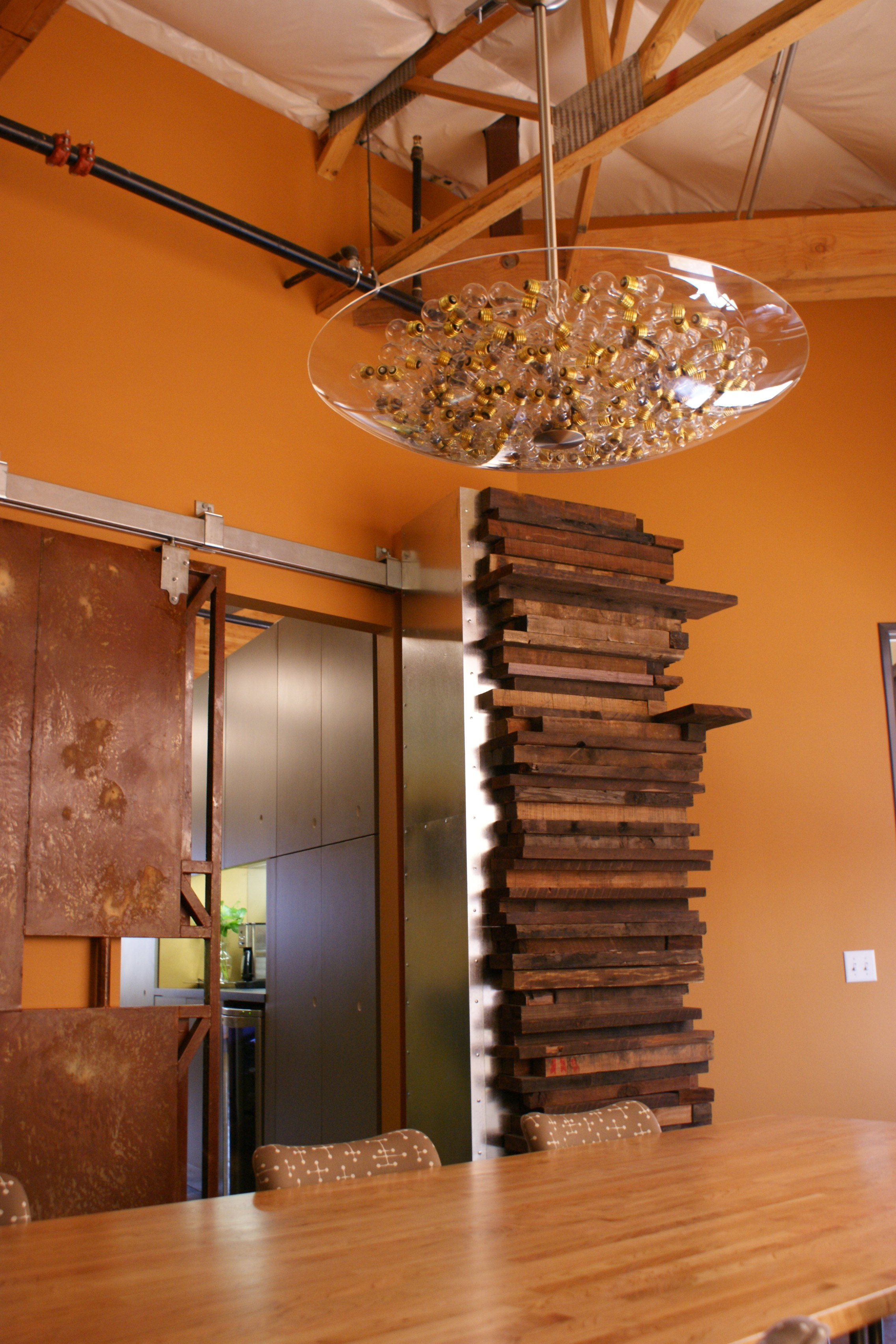 Project Synopsis
Client: Canyon Creative
Size: 2,765 sf
Date Completed: 2009
Improvements were made to a 2,765 square-foot grey shell office space for Canyon Creative, a boutique graphic design studio.
It was important that the space visually express the clients' artistic sensibilities while being extremely functional, tactile, and comfortable. Individual designers' workspaces are located adjacent to a "creative zone" allowing for open collaboration.
The main organizing element is a large, centrally located wall that serves multiple functions. The public side is crafted of reclaimed wood. The layered arrangement of each plank gives texture which naturally creates display shelving and provides a warm, tactile experience as one enters the office. The private side of the wall faces the kitchen and accommodates the client's storage needs. A portion of the wall "erodes," exposing a wine and coffee bar.
Other natural materials used around the office contribute to the warmth of the space. Stained MDF is used for storage shelving as well as for baseboards throughout the space. All flooring is stained and sealed concrete. The wood and steel structure of the shell building remains exposed as much as possible and a custom-rusted metal sliding door was specifically designed for the conference room.