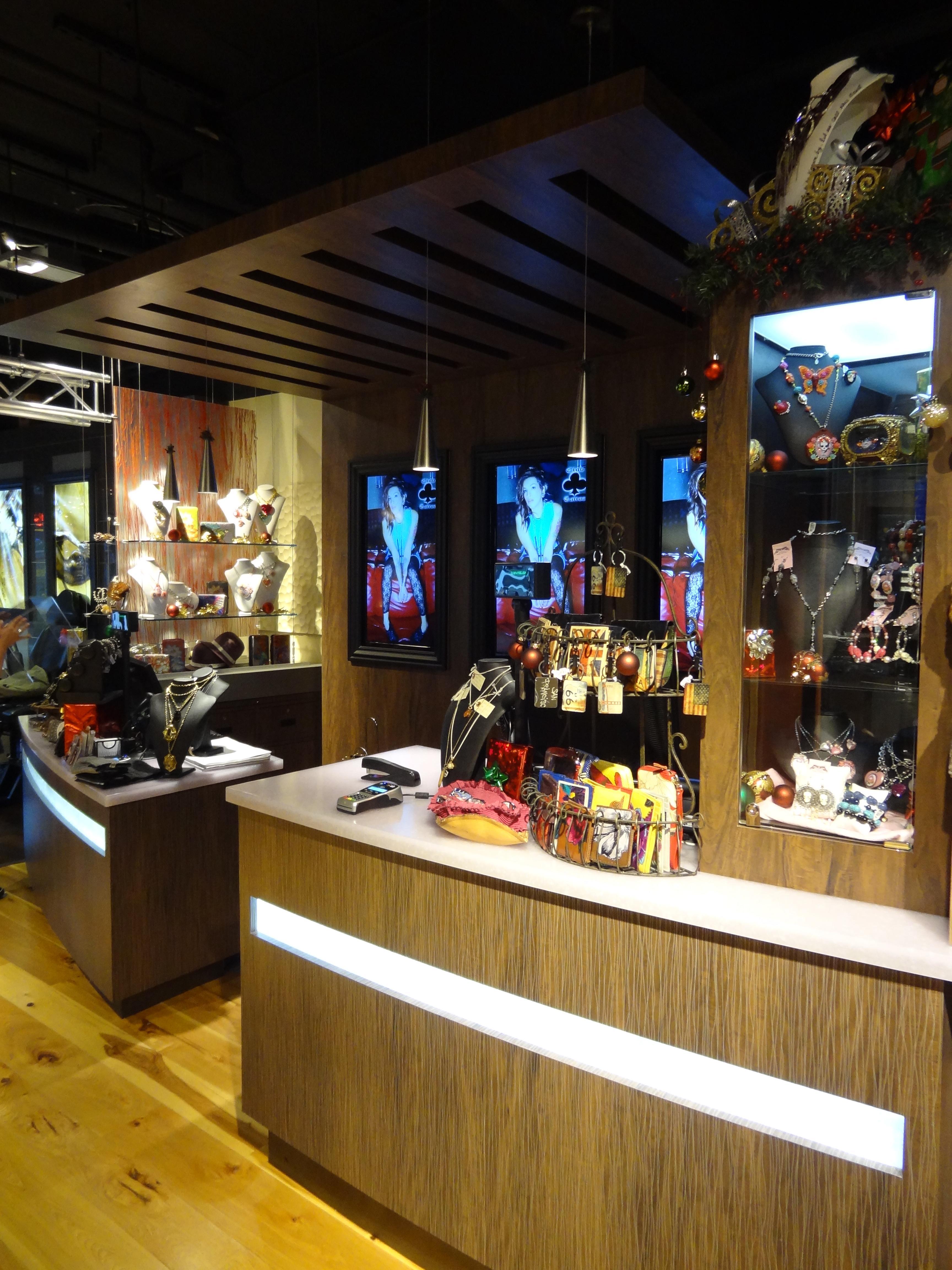 Client: Club Tattoo
Date Completed: Varies
       Locations:
Las Vegas
Miracle Mile Shops @ Planet Hollywood
LINQ Hotel and Casino
Grand Canal @ The Venetian
San Francisco
Pier 39
Aptus designed three expansions of the Club Tattoo franchise, located on Pier 39 in San Francisco, California, at the LINQ Hotel and Casino, and at the Miracle Mile Shops at Planet Hollywood in Las Vegas. Club Tattoo, created by Chester Bennington (lead singer of Linkin Park) and Sean and Thora Dowdell, is a unique tattoo & piercing parlor with locations in Las Vegas and Arizona (and formerly in San Francisco) that features world famous tattoo artists and body piercers.
The spaces feature floor to ceiling glass exterior walls with a comfortable interior featuring pleasing artwork and amenities for guests to enjoy. In California, the full height glass looks onto the busy Pier pedestrian traffic and showcases tattoo stations to attract visitors. Inside, the feel of the space is warm and inviting with hardwood flooring that picks up the feel of the existing wood columns, while the minimal accent lighting and detailed millwork vividly display body jewelry, and retail wares alike.