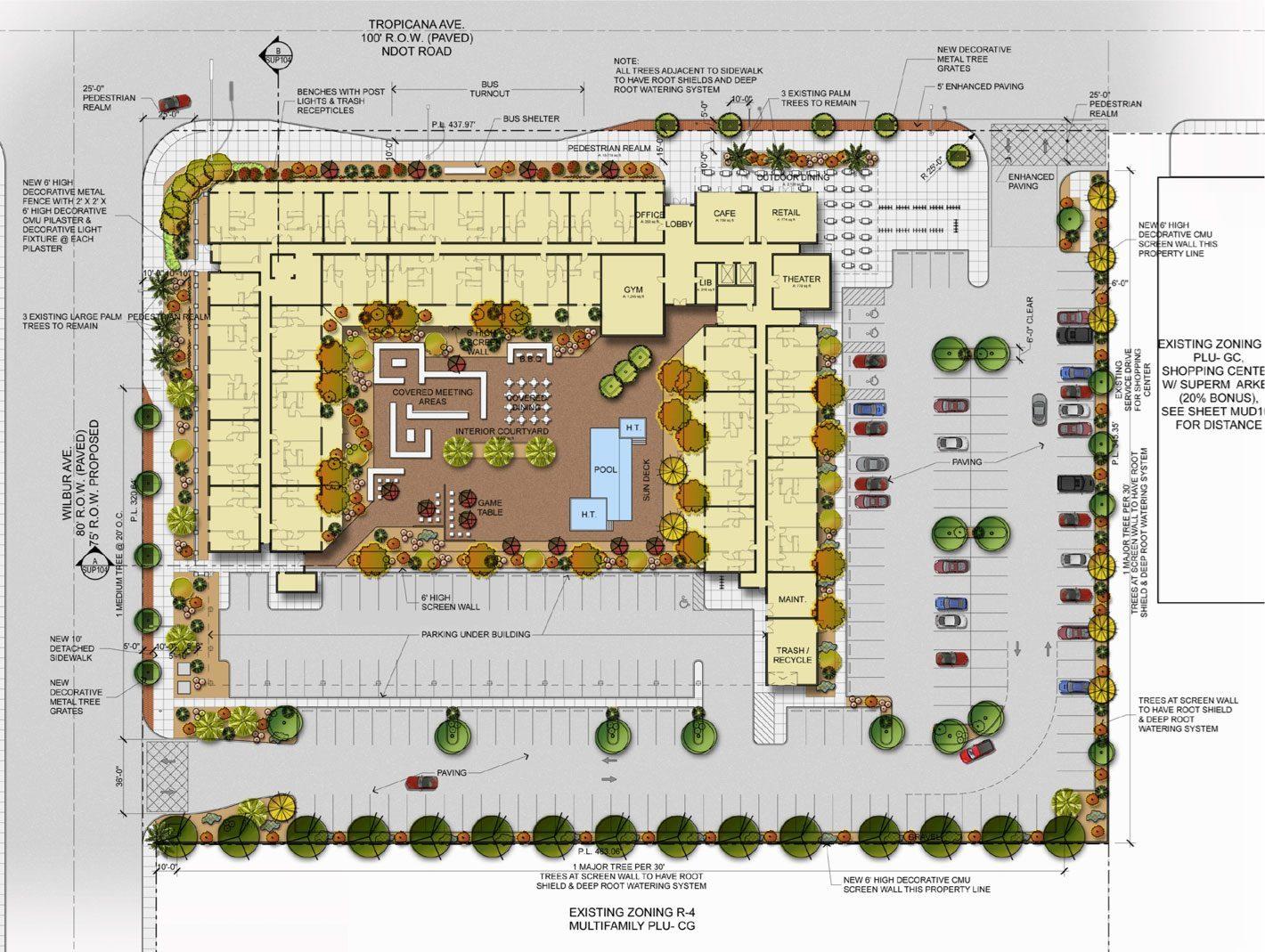 Some info about the project.
Client: Ventura Enterprises Investment & Development, Inc.
Size: 167,170 sf
Date: Construction to be completed Summer 2017
Located across the street from UNLV, this 220 unit facility will offer modern, secure rental housing for UNLV students as well as the public. Outdoor courtyards, rooftop garden, swimming pool, barbecue areas, gardens, and gated on-site parking are provided on site. Inside the facility are reading rooms on each floor, a small theater, exercise room, coffee shop, retail spaces, and a library.