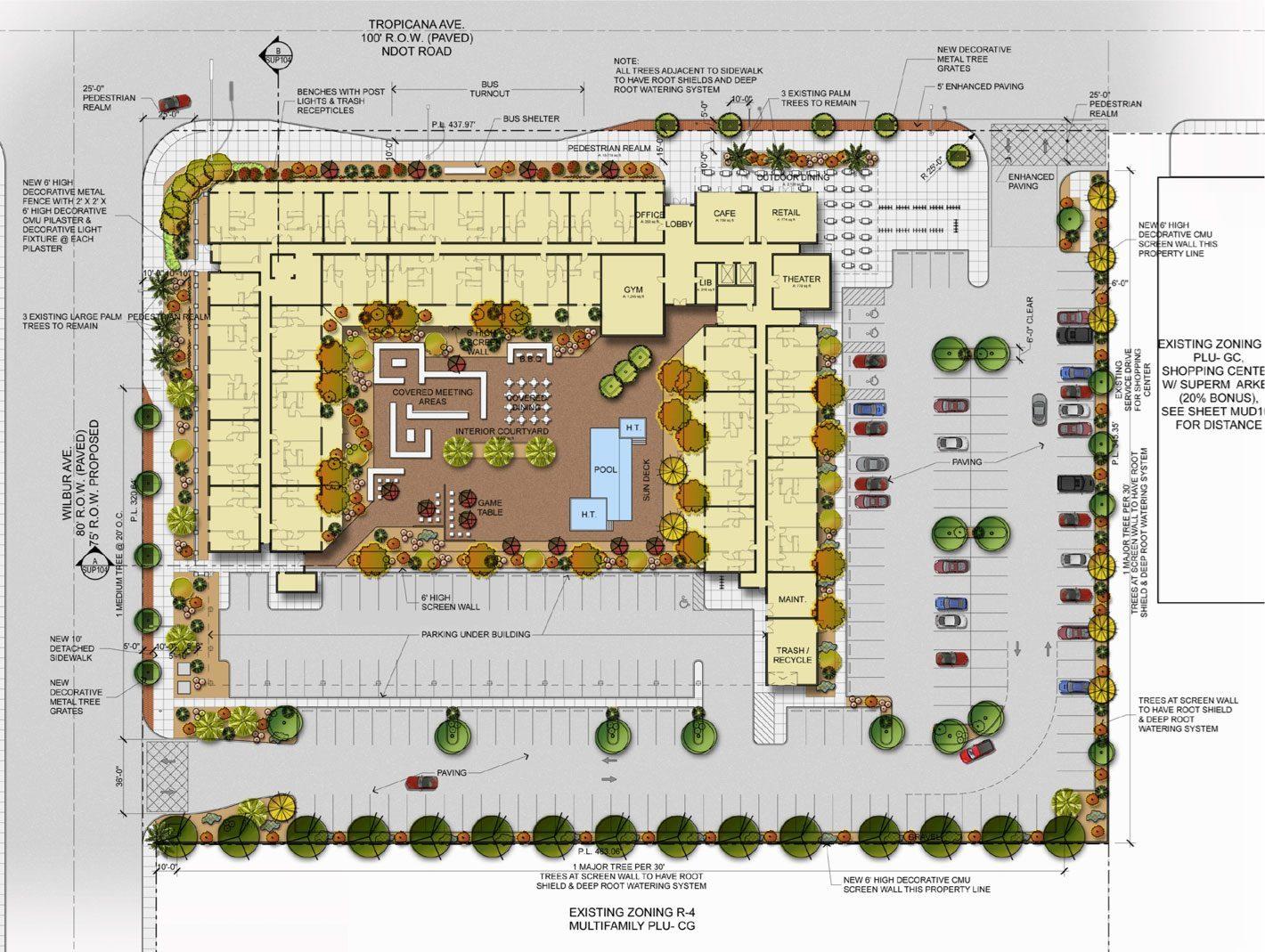 Client: RedBridge Capital, LLC
Size: 167,000 sf
Complete: 2019
Echo 1055 is a 215 unit private student housing project situated across East Tropicana Avenue from the campus of the University of Nevada, Las Vegas. The unit mix consists of mostly two and three-bedroom units with a limited number of on e and four-bedroom units for a total of 601 beds.
The ground level contains the lobby, administrative areas, parking (both secure and visitor), and a small retail space. The second floor holds two courtyards (one active and one passive), as well as amenity spaces and residential units. The upper floors house the majority of the residential units, including additional amenity spaces.
The building structure is wood framing on the residential floors over a concrete podium. The facility will offer modern secure rental housing for UNLV students as well as the public.