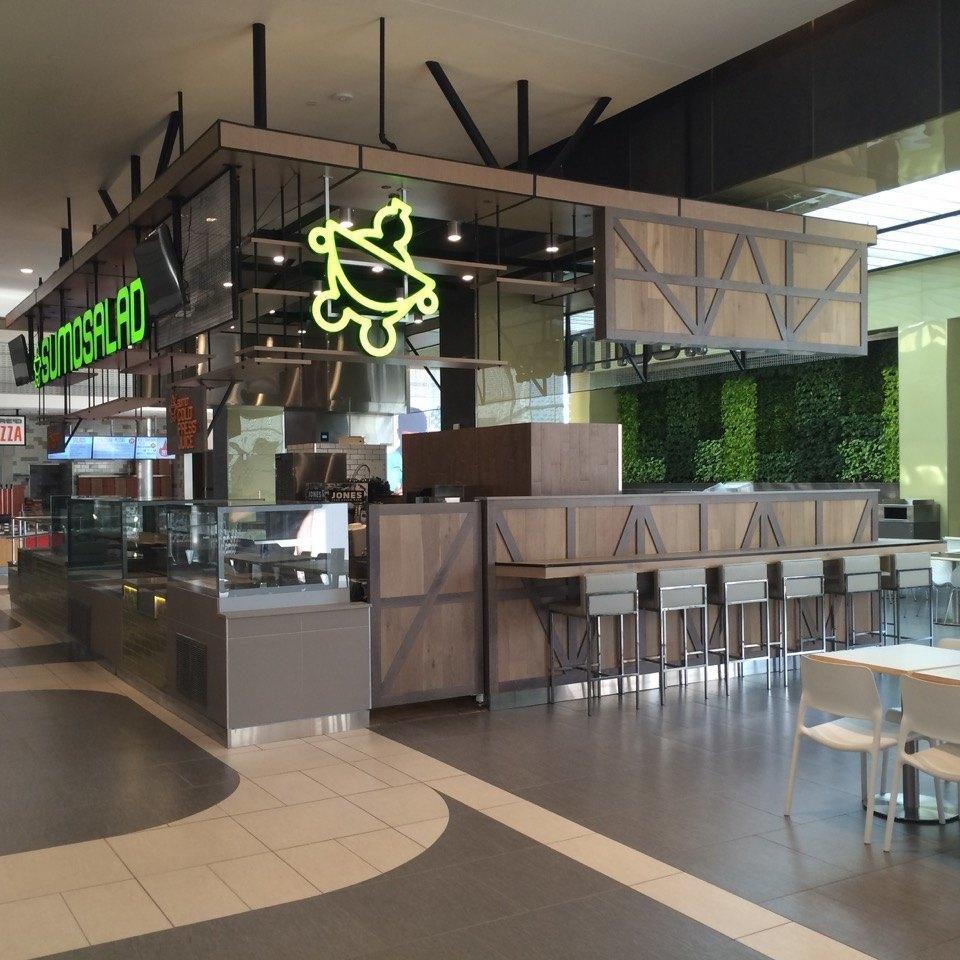 Client: Danq Management
Size: 300 sf
Date Completed: July 2015
Danq Management secured the franchise for the first US location for the Australian restaurant, Sumo Salad. The store occupies a prime 300 sf "kiosk" space in the newly renovated Food Court of the Del Amo Fashion Center in Torrance, California. The kiosk reflect the new prototype for the Brand and includes wood and concrete materials in keeping with the rustic, farm fresh imagery. Patron seating is incorporated along 3 sides of the kiosk. A ring soffit displays menus and fresh ingredients with clear views of preparation areas.