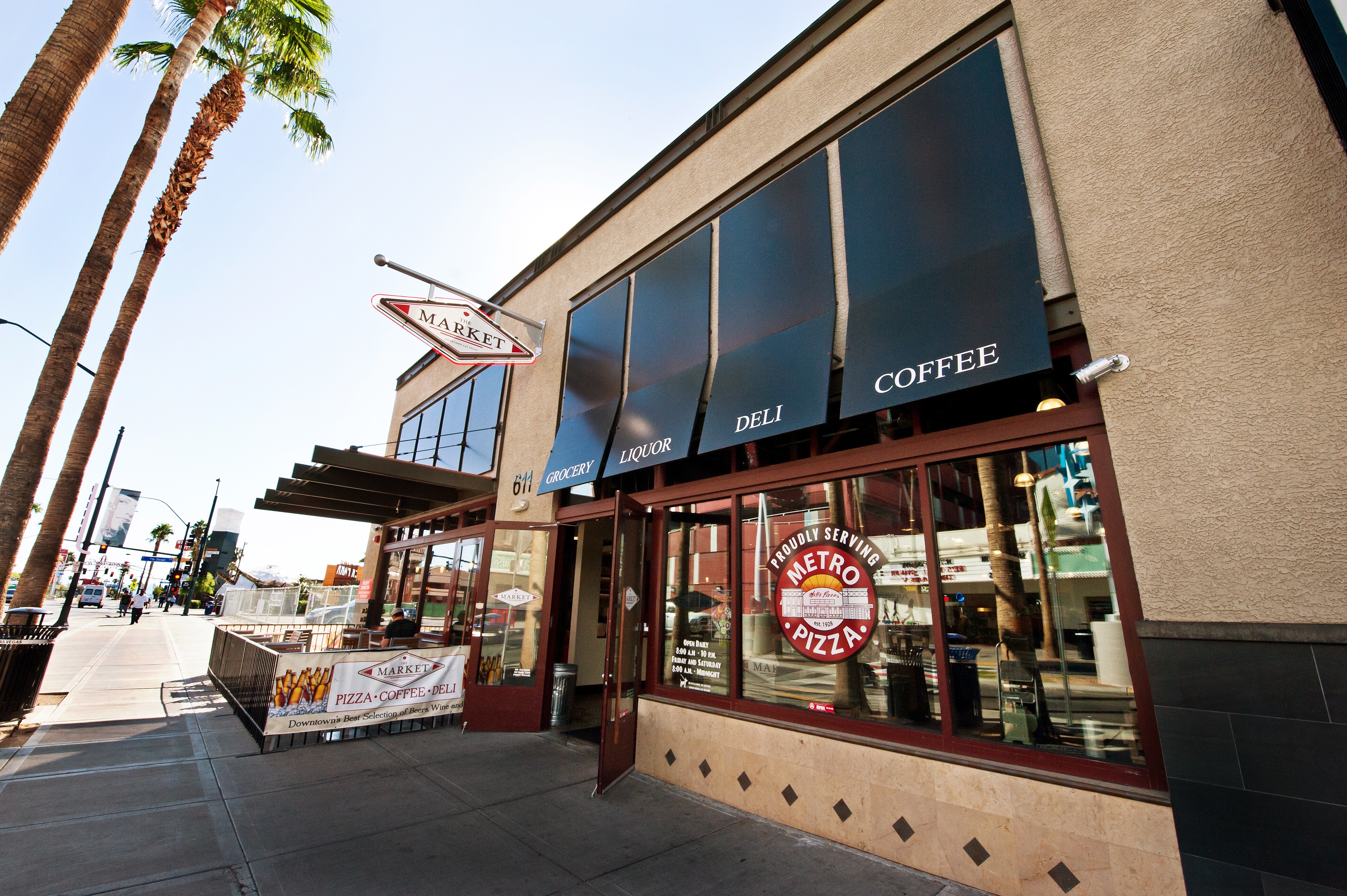 Some info about the project.
Client: Downtown Project
Size: 6,448 sf
Date Completed: October 2014
The Market is an urban grocer featuring conventional, organic and natural goods, and provides a one-stop shopping experience for Vegas locals, downtown neighborhood residents, and visitors. Working with Downtown Project as a client, APTUS designed the interior and exterior of this 6,448 sf space to create the feel of an urban market destination.